About AA Motorcycle Shipping
Y-Drive, Inc. is the legal name of our company. AA Motorcycle Shipping is a DBA (doing-business-as). In our timeline below, you'll see AA Auto Transport, US Canada Auto Transport, and AA Motorcycle Shipping. All 3 are DBAs to help our customers have a better experience.
Mission Statement
To provide motorcycle enthusiasts with a competitive motorcycle shipping option.
To simplify the motorcycle shipping process.
To connect motorcycle buyers and sellers from state to state.
Vision Statement
To integrate technology to further improve the motorcycle shipping process.
To expand our motorcycle shipping option throughout North America.
Values Statement
To provide an ethical service to our customers and prospective customers.
To be as transparent as possible on the process and the realistic outcomes.
To only do to others what we would expect done to us.
We have been shipping motorcycles throughout the USA, as well as between the USA and Canada since 1983. The reason there's an "AA" in our name is before search engines, we used the Yellow Pages directory. The Yellow Pages sorted all companies within categories in alphabetical order A-Z. Now you know.
We were one of the initial shippers to adopt a specialized skid to safely and securely ship motorcycles in enclosed trailers. We have shipped over 100,000 motorcycles since inception. There was a need for an enclosed motorcycle shipping service. Until 2002, the only choice was to load your motorcycle onto the back of a pickup and drive. We partnered with North American Van Lines, currently known as STI, to design a reusable motorcycle skid that can safely load and transport a motorcycle through its network. This innovation led to a boom in motorcycle shipping sales.
We ship motorcycles, ATVs, sport bikes, touring bikes, golf carts, jet skis and snowmobiles. We have 34 distribution centers throughout the United States and have trucks available for daily pick-ups in most of the major urban areas. Combined with our insured and bonded drivers, we provide the most sophisticated and comprehensive motorcycle transportation service in the United States.
Over the course of the company's history, AA Motorcycle Shipping has achieved a reputation for quality motorcycle shipping service by recognizing and meeting the needs of our customers. Our services are as diverse as the clients we serve. We have been setting the professional and personal service standard in the industry.
Our company is licensed, fully insured and bonded. Our DOT license number is 2244295.
Edith Friedman
President
Been with the company since inception. Leads the accounting function.
Hayley Saks
V-President
Been with the company since inception. Leads the legal and compliance function.
Dion Saks
V-President (Hayley's husband)
Been with the company since inception. Runs the operations of the business.
See the rest of our staff here.
In today's competitive environment, AA Motorcycle Transport knows the value of combining a competitive rate structure with quality service, and we take pride in providing both. Trust us to take care of your motorcycle shipping needs. No motorcycle transportation job is too big or too small.
Our y-Drive, Inc. Company Timeline and the Formation of AA Motorcycle Shipping
1985 – A-A Auto Transport Was Born
Gerry Kaplan moved to California from New Jersey and had to ship his vehicle. He had trouble locating a carrier and had an idea to match shippers with carriers. Kaplan started a new venture, A-A Auto Transport. AA Motorcycles was born out of AA Auto Transport.
A-A Auto Shipping was accredited by the FMCSA (Federal Motor Carrier Safety Administration) and was bonded and insured. The accreditation and bond are still in continuance.
1986 – Launched Door-To-Door Shipping
A-A Auto Transport was one of the first brokers in the USA to offer door-to-door shipping for vehicles in both open and enclosed trailers.
In March of 1994, Jack Friedman emigrated from South Africa and purchased A-A Auto Transport from Jerry Kaplan. Jerry remained in the business for a few months to ensure a smooth transition. The business' first employee, Doris Cox, was hired.
1999 – Central Dispatch Contributions
Wayne Harris, the founder of Central Dispatch, contacted Jack Friedman to transport his vehicle from Boston, MA to San Diego, CA. Wayne had an idea to create an innovative platform to match carriers and brokers. A-A Auto Transport was one of the initial brokers operating on the platform.
2001 – Female Owned Business
It was time for Jack Friedman to venture into a new overseas transportation business, Ship Overseas, and A-A Auto Transport was sold to a mother and daughter partnership. The new female-owned business now belonged to Hayley Saks and Edith Friedman.
Dion Saks, Hayley's husband, joined and began managing the business, preparing A-A Auto Transport for its future growth. Saks has a Bachelor of Commerce and a Bachelor of Accounting degree from the University of Witwatersrand in Johannesburg, South Africa.
Between 2001 and 2004, our company's current staff, Julia, Debbie, Dave, and Selwyn were hired. Since employment, they have been extensively trained and offer a wealth of knowledge in vehicle shipping.
2002- A-A Motorcycle Transport Was Born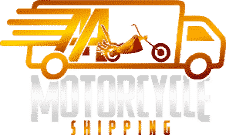 There was a need for an enclosed motorcycle shipping service. Until 2002, the only choice was to load your motorcycle onto the back of a pickup and drive. We partnered with North American Van Lines, currently known as STI, to design a reusable motorcycle skid that can safely load and transport a motorcycle through its network. This innovation led to a boom in motorcycle shipping sales.
2003- US Canada Auto Transport Was Born
Our company identified another opportunity in the market. No companies were offering cross-border shipping for personal-owned vehicles (POVs). All vehicles, including motorcycles, that needed to be shipped to Canada were dropped on the US side of the border, and the vehicle owner was responsible to drive the vehicle across the border. We researched all the regulations and requirements for both USCBP and Canada Customs and were able to guide carriers to ensure speedy and compliant border crossings. Visit US Canada Auto Transport.
2004- Launched Ship-By-Rail Service
Several customer inquiries led to the creation of a partnership with Union Pacific Railroad and BNSF Railway. We were now offering a fast and enclosed shipping service between the east and west coasts,
terminal to terminal in enclosed auto rail cars.
Given all these new business opportunities, our network of auto carriers in the USA exploded. We now team up with over 1,000 of the most reliable and experienced driving teams in both the USA and Canada. US Canada Auto Transport offers vehicle, motorcycle, trailer, and RV shipping services to numerous key figures, including NHL athletes, NASCAR drivers, Cirque Du Soleil actors, and consulate employees.
2006- The Edmonton Motorshow
US Canada Auto Transport had become very successful in the cross-border shipping industry, and it was now time to showcase our service to the Canadian public. We exhibited at The Edmonton Motorshow, showcasing the possibility for the Canadian public to purchase cheaper vehicles in the USA and ship them back to Canada.
Our exhibit at the Motorshow proved to be a breakthrough for the Canadian public. Cross-border shipping was now possible.
2007- Ground-Breaking Sales
The deterioration of the US dollar against the Canadian dollar led to ground-breaking sales for US Canada Auto Transport. Our business was swamped with cross-border inquiries and rightly so, we offered a service that was in demand, transporting 8,000+ vehicles in a single year! The knowledge of our staff ensured that our clients were satisfied.
2010- Commenced Intra-Canadian Shipping
Our company provided intra-USA shipping and cross-border shipping but not intra-provincial Canadian shipping. This was to change. We teamed up with the major Canadian railroads to offer intra-Canadian auto shipping.
2012- Partnered With Ship Overseas, Inc.

Y-Drive Inc partnered with Ship Overseas, an international car shipping company, to provide international Ro-Ro auto shipping services from Halifax to Europe, Africa, Asia, Australia, South America, and the Middle East.
2014- Partnered With Several International Van Lines
Our certification as a Canadian bonded carrier allowed us to partner with a plethora of large international van lines: American Van Lines, Allied Van Lines, Mayflower Transit, SIRVA, and UniGroup to mention a few. Their clients were relocating between the USA and Canada and often, their vehicles were too large to fit in the van lines trailers. We now provided a solution to these van lines offering in-land bonded
carrier shipments.
2015- Certified US Bonded Carrier
US Canada Auto Transport is now a certified bonded US carrier. We can ship vehicles in bonds under Transit and Export bonds between US ports and Canada without the need for these shipments to clear US Customs. Our Canadian clients can benefit from the cost savings on shipping through US ports.
2016- Moving Headquarters
It was now time to move. We remained in the Sorrento Valley neighborhood of San Diego, CA but moved into a larger office space on Ferris Square. Our open-plan office structure was changed to a closed-plan office, with all our employees given their own office workspace.
The US Census Bureau introduced new US export regulations. Every shipment leaving US ports, including those on the Canadian and Mexican borders, now had to file with the Advances Export System and were given a unique Internal Transaction Number (ITN). Certification was required to be able to file shipments with the AES. Of course, we would become certified, but we identified that many individuals who drove across the border were not able to get an ITN. US Canada Auto Transport introduced AES For Vehicles, where the public could obtain an ITN for a small fee.
A new member of our team was hired. Maddie, a miniature Goldendoodle was now placed in charge of office security and incoming tele-sales.
COVID-19 took the world by storm. The motorcycle shipping industry was greatly affected because nobody was traveling during these times. Thankfully, our other websites (US Canada Auto Transport and AA-Auto) helped offset the financial hardship.
2021- System Upgrade: Quote-by-Text
Y-Drive Inc was the first shipping company to offer shipping quotes by text, in addition to email and quotes by phone
It was time for a change. We updated, and continue to update, the site with new content.